It's official. I've been playing tabletop RPGs for almost 7 years. And in that time, I've played a lot of different games. Classic D&D, Pathfinder, GURPS, World of Darkness, all the big names. I've even LARPed (more on that some other day). I've been both a player and a Game Master, and in a variety of genres. So you could say I've been around the block.
If there's one trait that I'm proud of, it's figuring out what type of fantasy RPG would be best for each person. I have a pretty good success rate of matching a game with a player, almost like the nerdiest matchmaker of all time.
With Slightly Less Sass. Slightly.
I bet I can find anyone's match, just based on a few interests. All I need is a favorite book, a favorite movie, a favorite genre of one of those two categories, and your favorite hobby (that isn't tabletop).
But first, some background.
Tabletop RPGs evolved from traditional miniature wargames when Gary Gygax brought in the concept of an individual hero instead of a grand standing army. Bringing on Dave Arneson, it eventually evolved into the first Dungeons and Dragons. There's a lot more to the history, but for our purposes that's all we need to know. All other games spawned from this original concept of "player as hero", and evolved into the gaming landscape we see today from tabletop into digital with video games.
Most RPGs use character sheets, which are not nearly as scary as they look.
It's not complicated, I swear!
There are many ways to play and improve your character with experience, and each game has their own system. Some players let their character grow organically with the story, while others plan out their end goal of where they want their characters to end up power-wise and work single-mindedly towards that. There are also min-maxers, who sacrifice some skills to be legendary in others, or people who create their character completely by random chance and work forward from there . I'm personally an organic grower, but to each their own.
Dice are a mainstay of Tabletop RPGs, even if some are used less than others. It all depends on the system you use. Some are purely played with six sided dice, or D6, while others involve many types of dice. D20 games are all based off of having a complete set of the different sizes of dice, while D10 systems usually only use D10 dice. There are some special types of D6 that only have 3 symbols on them, but you can just use the normal dice if you want. Some systems use D4 and D8. Virtually none of them use the D12 for more than a few niche cases, unless you find some way to house-rule them in like we did.
Poor d12, some day you will find someone that loves you.
If you like, you can use battle maps and figures, but it's not necessary. All that's really needed is a creative mind with a knack for puzzle solving, some dice, a character sheet, and at least one person with access to the books you're using and you can play. That and any snacks you need, and you can play an entire weekend away without even noticing how fast the time is going by.
So now that we've got that out of the way, what RPG should you play?
The Easy Ones
Dresden Files RPG
Game of Thrones RPG
The Adventures of Indiana Jones RPG
Babylon 5 RPG
Or any other RPG based off of a very specific property.
Even the obvious ones.
If you're a fan of the property, you'll probably like the RPG. The upside is that you get to play in a world you love and you already know a lot of the lore. Minus side, it's hard to find enough people to play, and certain purists won't appreciate anything going away from canon. Proceed at your own risk, but if you find a bunch of fans you'll probably have fun. The easiest of these might be the Game of Thrones RPG, because there's just so many fans. Buffy the Vampire Slayer and Battlestar Galactica are two other games worth mentioning in this genre.
For Eclectic Tastes
GURPS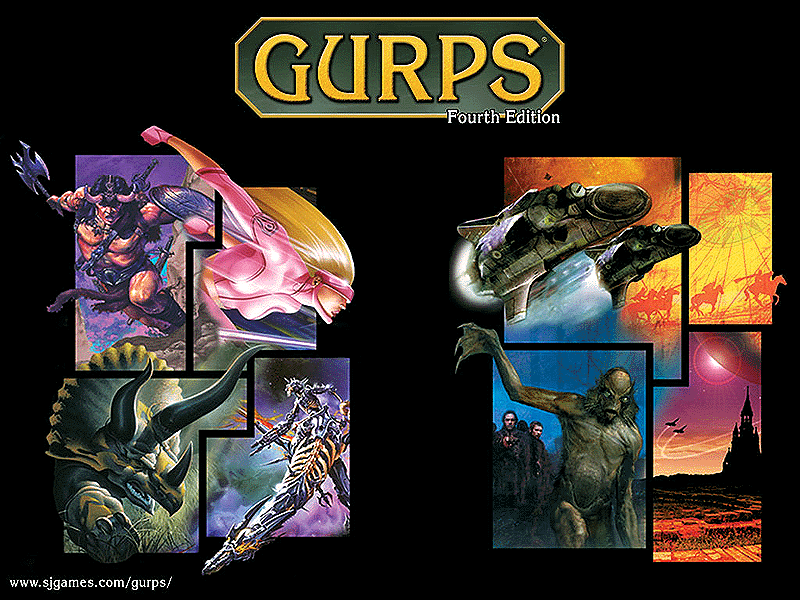 You can literally make anything in this system. Absolutely anything. This is a D6 system, so it would be the easiest dice to get a hold of on short notice as well. Anything made under the Steve Jackson Games label can be merged with the system, and there are so many splash books for different types of adventures you could spend your entire gaming career playing it.
Plus side: A lot of versatility. Easy to get D6s. Relatively easy system.
Minus side: It is very, very hard to find GURPS players. You usually have to convert some of your friends into playing it, and even then it can be difficult.
A Good Alternative:
D20 Modern
Made by the same company that makes D&D, it uses their standard system to bring a modern setting and modern elements to the table. With no defined classes, but many personality types, this game is more customizable, but also has less flavor than its famous predecessor.
For Epic Fantasy Loving Gamers
These are the gamers who love Tolkien, have probably read the Silmarillion, and whose favorite movies and books reflect this. People who were mad over changes to the Mountain song. Know who R. A. Salvatore is and have very strong opinions about him.
OR: You've seen The Gamers. Very good choice.
Dungeons and Dragons.
Of course this had to be on here. The one that started it all, and my first RPG love. With 5 different editions to try, you're almost guaranteed to find someone to play with you. I'm a personal fan of the revised third edition, or 3.5. But if you're new, I know the 4th edition is good for newer players and game masters. It feels a bit too much like WoW and too little like the D&D I started out with, but that's just a personal choice.
Pros: A lot of worlds, a lot of version options, and a lot of people who will play with you. Created the standard D20 system, which is still popular.
Cons: Depending on the edition, it can be very intimidating to get into. Could be either too easy or too difficult depending on how much you've played and which edition you're starting in. Beware of the flame wars from fanboys.
A good alternative:

Pathfinder
It's nickname was 3.6 for a reason. Great game, good balance, getting to be just as popular as the game it was based off of.
For Modern Supernatural Fantasy Lovers
You love the ideas of creatures that go bump in the night, but like modern conveniences. Anything from the 1920s through today easily apply. You love classic monster movies, have a soft spot for Lovecraft, and more than likely hated Twilight with an ungodly passion. You like a world that is darker than we have today.
If you want to play the "Villain"
World of Darkness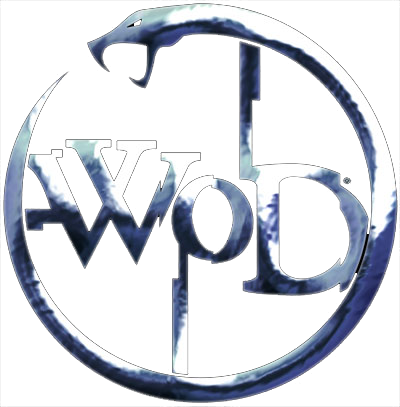 Oooh boy where do I start with this one? If you thought D&D had variety, step back and watch a master. While not as varied as GURPS, it is by far more popular and has one of the most robust and lasting LARP communities in the entire genre of gaming. This system stresses the story over the mechanics, and is easy for Storytellers and Players alike to learn. Spanning from everything as mundane as a normal human to outlandish as a demonic entity comprised of multiple sewn-together corpses, this game lets you get in touch with your dark side.
Pros: Easy system to learn, hard to master. Still very popular. Only uses one type of die, a D10.
Cons: D10s are not cheap. Balancing the different systems together can be a nightmare that would make any Malkavian look sane.
Want to be a "Hero"?



Call of

Cthulhu
You know something is wrong. But if you look directly at it, you'll go insane. Investigate the truth that everyone else is blind to and save the world. Set in the lush world of H.P. Lovecraft, look deeply into the eyes of the void and try to come back in one piece.
Pros: Like WoD, only uses D20s. Very lush environment that you can tailor down to even your hometown. Can be extremely personalized.
Cons: System can be confusing, especially for new players. Does like to rely on handouts. A printer for props is really important here.
For Comic Book Lovers:
You've seen every Marvel and DC movie, and have opinions about the accuracy of them all. You have a favorite Joker actor, both live action and voiced. You have a favorite super-team, and a favorite obscure hero that nobody knows about but totally should. You know that Squirrel Girl is a freaking tank of a girl.
The DC or Marvel RPGS
Not really much to say about these. Want to fight alongside your favorite heroes, or even as one? There's a game for that.
Pros: Easily recognizable characters, world, and themes. You could probably get a game of fans together.
Cons: Not as many players, and the systems can be difficult to master.
For SciFi Lovers
The Star Trek and Star Wars fight is still relevant to you. You like cyberpunk and imagine being a master hacker when you're bored. Ghost in the Shell brings back fond memories, and you are a fan of Anonymous. You might be a part of it. Technically. If anyone really is.
Shadowrun
The cyberpunk game that is still kicking today. The government is corrupt, and your team is ready to take them on. Whether it's controlling your little section of the underworld, or taking down The Man from within, you've got a lot of options.
Pros: A lot of options for specialties and enough room to develop some very interesting tactics.
Cons: If you're a Jacker, you're pretty much useless unless you're in a certain little section.
For Fans of Action Movies and Michael Bay
Your big goal is to do the stunts in the Matrix. You don't care how you do it, but you want to be able to run down a building shooting at badguys before kicking off and landing on a balcony across the street. You would kill to be in one of the Tarantino action scenes. As long as it goes boom, you don't really care what happens.
Feng Shui
This game is literally putting yourself in as the protagonist to an action movie. However over the top you want to make it, you can do it. Based in Hong Kong action flics, you can tell the creators loved the genre.
Pros: Fast Paced, easy to learn
Cons: Hard to play an entire campaign of this. Hard to keep the energy up to max without some down time.
Unfortunately I'm not as familiar with war fantasies, so I can't really recommend any of those in good conscious. But if any of these sound interesting, feel free to check them out! Maybe we'll game together some time. Even if we don't, I want to know what your favorite RPG story or feeling.
What's mine? Too many to count. But if I had to choose, it's a pretty strong tie between an out-of-game feeling and an in-character feeling. I love completely losing myself in a character for a while and love it when I remember all of the great interactions after I come out of it.
That, and finding a complete matching set of dice in the random die box at a gaming shop. There is nothing more satisfying than that.
Like this, but huge
Don't be afraid to try a bunch of different types of games. I can safely say I've played every game I listed with the few exceptions of some of the specific license titles. I've had to sleep sometime. There's no telling what your niche will be, but if I could help even one person get started, I'll be very happy.
May all your dice roll high, and a happy gaming experience to all!